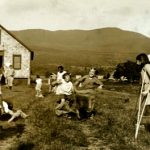 Reverend Walter Thorpe and his wife Vena founded Camp Thorpe in 1927. Their vision for the camp arose from Walter's experience presenting "chalk talks" and services at summer camps throughout Vermont. As he visited these camps, he realized the summer camp experience only seemed to be available to healthy children from well-to-do families. This sparked the idea to create a summer camp for underprivileged children with physical disabilities.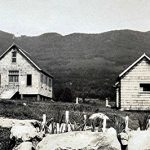 The Thorpes worked to raise funds to start the camp and to find a location to build it. While looking for a place where their own family could have quiet weekends to make up for their lack of real vacations, they found the spot for the camp – an old farm on a hill in Goshen, with some old buildings, 100 acres of land with a tract of beautiful woods, and a view of both the Green Mountains and the Adirondacks. It was this spot that they worked to renovate, tearing down old building and putting up new ones. Finally, in July of 1927, construction was finished and Camp Thorpe was ready to welcome its first campers.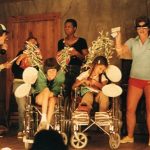 Seventeen little girls came the first summer in 1927 and were cared for by the Thorpes with the help of one nurse and one of the Thorpe daughters. Fifteen of the girls had infantile paralysis (polio), one had tuberculosis of the bone, and one had a congenital trouble of the hip joint. One of the girls was from Vermont; the rest came from Brooklyn NY, Boston MA, or Springfield MA.
Between 1928 and 1932, camper enrollment grew rapidly, starting with just girls. In 1931, the first boys were accepted and boy's camp was officially opened in 1932. Sadly, Walter Thorpe died of a heart attack in 1933. Walter's wife Vena continued to run Camp Thorpe with the help of her daughter, Mae, and Mae's husband Basil Walsh. Their daughter Joyce was there for the first day of camp in 1933. Here is what she remembers about that day: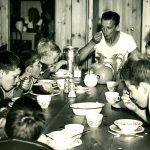 About 20 girls came from Boston by train and were transported to camp from the Brandon train station by members of the Brandon Rotary Club. My sister and I stood on the hillside just waiting to see the cars and then cheered when they came into view. Many of the campers wore long caliper braces and used crutches; some had both arms in braces; some only limped or had no use of an arm; some had cerebral palsy. Remember that this was in the mid and late 1930's at the height of the Depression and also a time of severe polio epidemics. These were poor children from the city streets. They had never seen fireflies or experienced a mountain thunderstorm. They had to learn to walk up hill and on grass and gravel.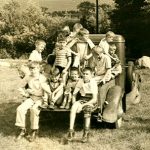 Over the years, Camp Thorpe grew. More and more campers attended. New cabins were built, along with a new, larger dining hall and pool. As Camp Thorpe's facilities evolved, so did its mission. Led by Basil Walsh from 1933 to 1968, then by his daughter Joyce and her husband Bill Heath from 1968 to 1991, Camp began to serve individuals with a wider variety of needs. Children with developmental disabilities, cerebral palsy, autism, Down Syndrome, and more had the opportunity to experience summer camp. When the Brandon Training School closed and its residents joined our community, Camp Thorpe expanded its mission to serve adults with special needs.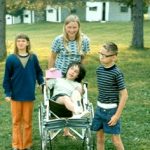 Camp continued to grow and thrive under the direction of Lyle Jepson from 1992 to 2014. During this time, camp added an outdoor pavilion that is used for everything from rainy day activities to evening dances.
Though Camp Thorpe has changed throughout the years, the most important things about camp stay the same. There is still singing, campfires and s'mores, dances, swimming, and arts and crafts. Most importantly, Camp Thorpe continues to be a place to enjoy the company of old friends as well as make new ones.