Camp Thorpe is fortunate to have a dedicated, volunteer Board of Trustees as the governing body of this 501(c)3 organization. Our Board members work year-round to ensure that the work at Camp Thorpe remains true to its mission, values, and goals. Camp Thorpe is grateful for all the work our board does to make sure our Campers get to experience an amazing summer.
Roni Coleman, President • East Calias, VT
Roni joined the Camp Thorpe family (by way of board membership) in 2018 at the request of a friend whose brother has been attending camp for decades. As a former Special Educator who always dreamed of opening a summer camp for children with disabilities this board was the perfect fit. She became Board President in fall 2022.
Lyle Jepson, Vice President • Rutland, VT
Lyle worked in education for 30 years and is currently involved in economic development. He joined the Camp Thorpe family in 1987 and has served in many different roles since then.
Martha P. Heath, Treasurer • Westford, VT
Martha Heath joined the Camp Thorpe Board in 1975 after working at camp for a number of summers. She grew up in Newport, Vermont, graduated from Newport High School and from the University of Vermont. She worked as a high school math teacher for seven years before leaving to raise her family. Martha served for 22 years in the Vermont House of Representatives, the last 10 as Chair of the House Appropriations Committee. Martha served on her local school board for 36 years, served on the Board of Trustees for UVM for 12 years and has served on the VSAC Board since 1997.
Martha lives in Westford, Vermont and has three grown daughters and three granddaughters. In her spare time she likes to run, hike, knit, read, x-country ski, and garden.
Pamela Crino, Secretary
Pamela is a retired special educator. She has made it her life's work to improve the lives of those with disabilities. She joined the Board in 2019.
Katherine Bailey • Burlington, VT
Katherine joined the Camp Thorpe board in July of 2020. She brings nearly a decade of independent school administration experience as well as two decades of summer camp experience to the role. She is a firm believer that summer camps change lives, and she is happy to help Camp Thorpe be a life-changing place for its campers and staff alike.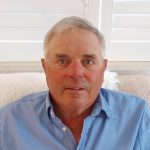 Ernest Miner • Leicester, VT
Ernie became involved in Camp Thorpe in the late 1980s, early 1990s doing construction and repair work (roofs, septics, etc.) for the then director, Bill Heath. Ernie eventually became a board member lending his expert knowledge to construction projects and he continues in that role.
Molly Heath • Richmond, VT
As a great great granddaughter of Camp Thorpe's founders, Walter and Vena Thorpe, Molly has spent all of her life involved with camp in one way or another. As a child, she spent time in the summer there, swimming in the pool and singing songs around the campfire. From 1997-2007, she worked at camp in a variety of roles, from counselor to assistant director. She joined the board of trustees in 2016. One of the highlights of her summer is visiting camp in full swing and connecting with campers new and old.
Richard (Dick) Giard
Dick is a long time Camp Thorpe Board of Trustees member and past employee, He was Facilities Manager from 2002 – 2005. Dick has been a very active volunteer with Special Olympics and gets to see a lot of our campers during Special Olympics events. They all want to know how camp is and say they can't wait to be there in the summer.
Melissa Collins
Melissa enjoys working with our population and being outdoors. She usually has multiple tasks going at the same time and can often be seen helping people around her. She enjoys reading and baking as well as learning new things.
Shelley Kessler • Peekskill, NY
Shelley joined the Board of Directors in 2021. She is a parent of a camper who has attended camp each summer since 2001, and is passionate about the benefits of camping, and the special place that is Camp Thorpe. Now retired, her past careers included Mobility Specialist for the Blind and Visually Impaired, and Marketing Analyst for digital marketing companies.