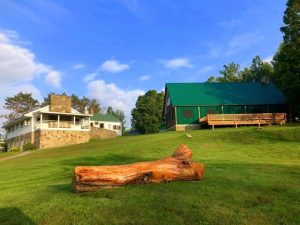 As the camp enters into its 95th season, Walter Thorpe's tradition and philosophy is maintained with the highest allegience-meeting the needs of each individual camper; showing each that he/she has ability and potential. Participation is intended to further develop this potential. Currently, camping experiences are provided to children and adults with a variety of physical and developmental needs. Although the program has expanded and changed through the years, Walter Thorpe's purpose is perpetuated through positive, successful camping experiences for children and adults in a fun, happy, stress-free environment.
At Camp Thorpe, we want each camper to leave with feelings of self-respect, new leisure skills, and respect for others and for nature. Camp Thorpe has a camping program for physical and developmental ages 12-20 (Mountain Reach) and a camping program designed for adults ages 21 and over (Pine Haven).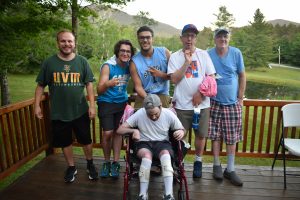 Our campers, both children and adults, come to us with a variety of physical, mental, and developmental challenges and diagnoses. Camp Thorpe strives to meet the needs of campers regardless of diagnosis and ability.
Campers receive individual care, close supervision, assistance with participation in all activities specially designed in a caring structured environment. The ratio of campers to counselors is 3:1.